Himachal Pradesh is a beautiful hill state situated in the North India, in the lap of Western Himalayas. It is spread over 55, 673 sq km (21, 495 sq mi) approx. sharing borders with Jammu & Kashmir in the North, Tibet in the East, Uttaranchal in the South East, UP & Haryana in the South and Punjab in the South West. Shimla is the capital of the state.
The word Himachal is made up of two Sanskrit words (Him + Achal) 'Him' snow and 'Achal' mountain. So Himachal Pradesh literally in English means 'Land of Snowy Mountains'. It is also popularly known as 'Dev Bhumi' meaning 'Abode of Gods'.
Himachal Pradesh is mostly covered with thick forests and hilly slopes with terraced fields and numerous water channels like streams, rivers and rivulets flowing down its enchanting valleys..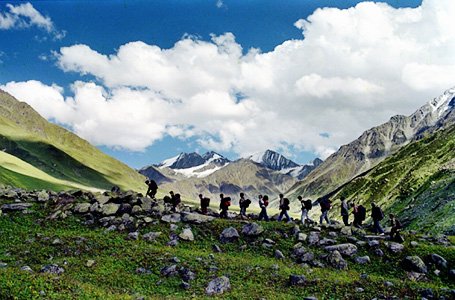 Exclusive Guide on Himachal Pardesh
Chamba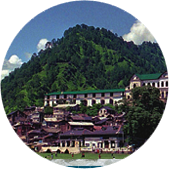 The old name of Chamba was Champavati. Chamba is picturesquely situated on a plateau on the Ravi River. There are half a dozen ancient temples in this town dating back to the tenth century. Richly carved, they throw light on the story of Chamba's ancient history, a big fair held at chamba every year to commemorate the sacrifice of Naina Devi, a Queen of Chamba.
Read more
Shimla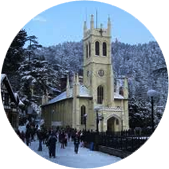 Before Independence, Shimla was the most important British hill station and in the hot season, it used to be the summer capital of India. Shimla was the first discovered by the British in 1819 but it was not until 1822 that the first permanent house was erected there and not until many year later that Shimla became the semi-official capital.
Read more
Kullu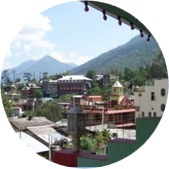 Kullu has a unique geographic personality, which changes with the change in seasons. The mountainous landscape remains spectacular through sunshine and the lilac mist. Kulla is known for its delicious golden apple and dussehra festival. From Kullu, one can visit the hot water springs at Manikaran.
Read more
Bilaspur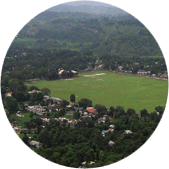 The old name of Bilaspur was Biaspur, is situated at the Satluj river and the distance of about 60 Km due northwest of Shimla. The Satluj river enters this district at the village of Kasol and after taking a tortuous course of over 56 miles, it enters Hoshiarpur district in Punjab. Bilaspur is located at 31.33°N 76.75°E.[2] It has an average elevation of 673 metres (2208 feet).
Read more